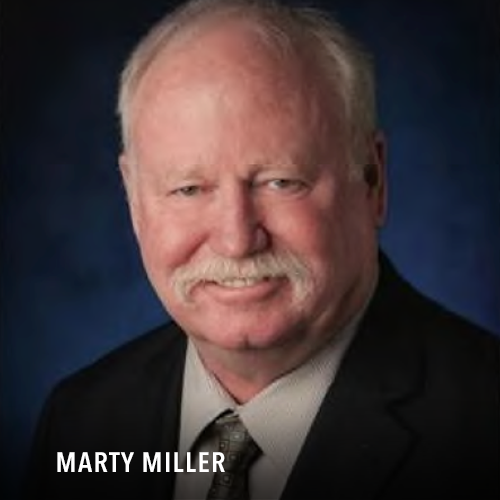 MARTY MILLER
REGULAR DIVISION 2020

Marty Miller coached Vista's Little League baseball team that went all the way to the final 2 in the World Series in 2005. It was an extraordinary coaching job for a world class team. The team was welcomed home when their airport bus delivered them to Rancho Buena Vista High School in the evening, and there was a parade downtown another day.
Of course there were many people helping. A big project training, moving to games, then the East Coast where they came in a proud second in the world .
Mr.†Miller has served on the Vista Irrigation District Board of Directors since December 2008. He†represents Division 1 which stretches from Gopher Canyon Road to Vale Terrace Drive in Vista. †
Mr. Miller, who owns a construction company in Vista,†has served as the Chair of the Districtís public affairs, water sustainability, and Warner Ranch committees. He has been the Districtís representative on the San Diego County Water Authority Board of Directors since November 2011.
Mr. Miller has had a varied career:
Occupation: Businessman/General Contractor
AA degree in architectual drafting
Past President and Vice President of Vista Optimist Club
Board member Rancho Buena Vista Little League
Manager of 2005 RBVLL world series little league baseball team.
Man of the year 2005 Boys & Girls Club of Vista.
Former baseball coach at El Camino High School in Oceanside.