by Jack Larimer
Saturday, September 14, saw our annual Old Fashioned Pit Barbeque at the museum. This year was a great barbeque. Thanks to the tireless effort of our volunteer planners led by board members Terry Moxley and Spike Harvey we were able to provide a great event for our guests.
This year we were also celebrating 25 years as a museum and 10 years at Rancho Minerva. Our first museum opened June 14, 1994 and our museum at Rancho Minerva opened September 24, 2009. (click here to continue reading)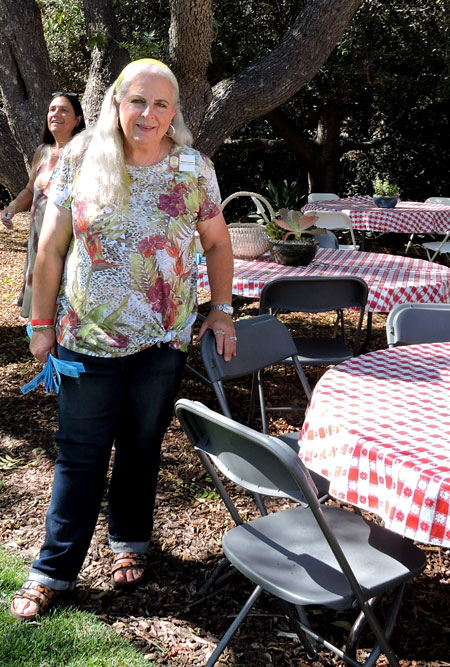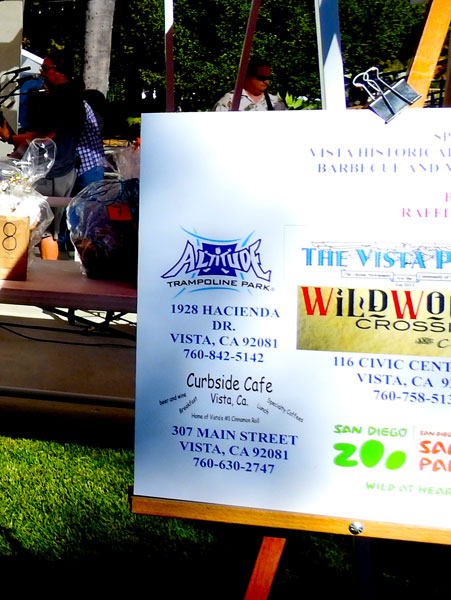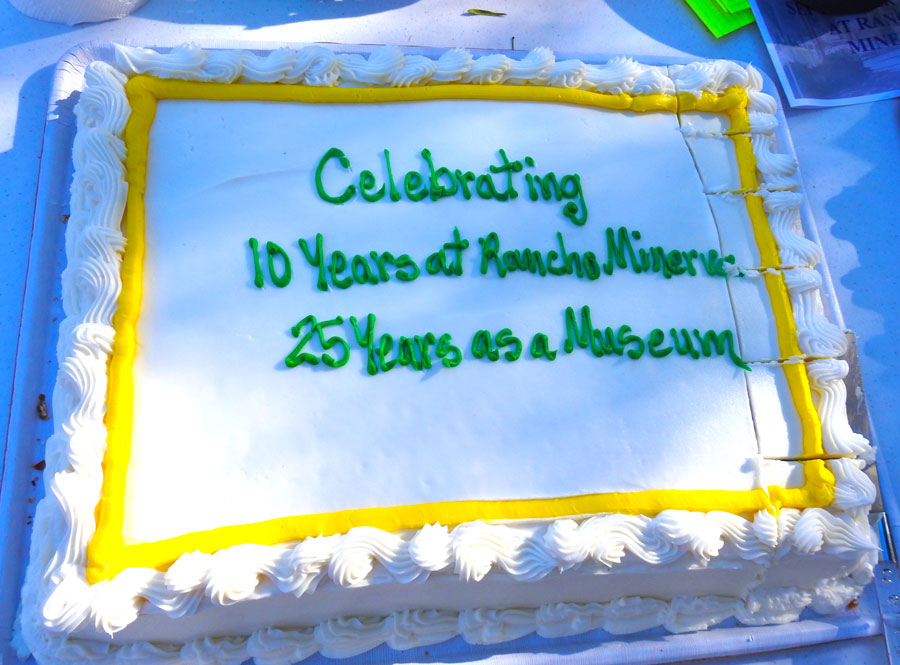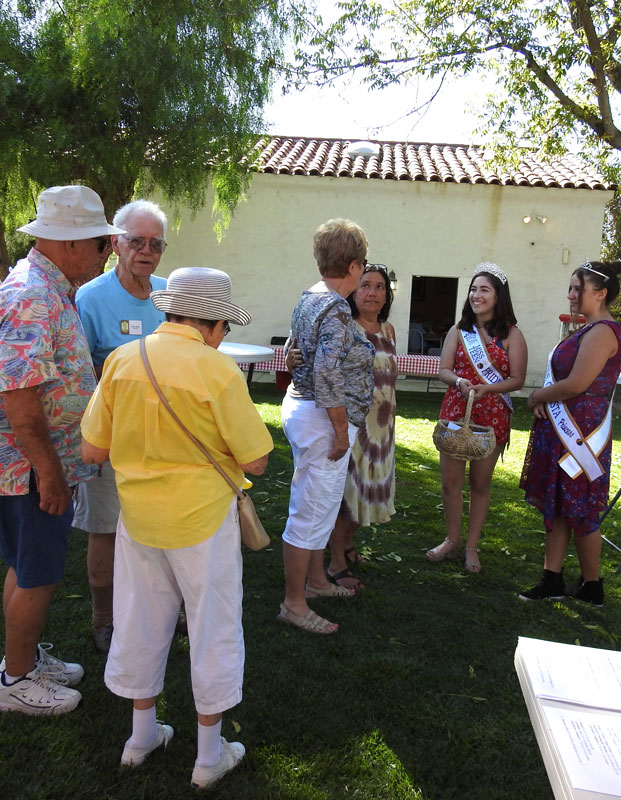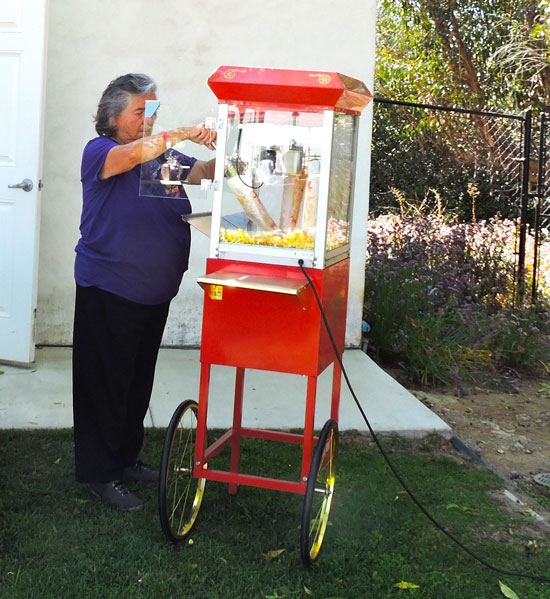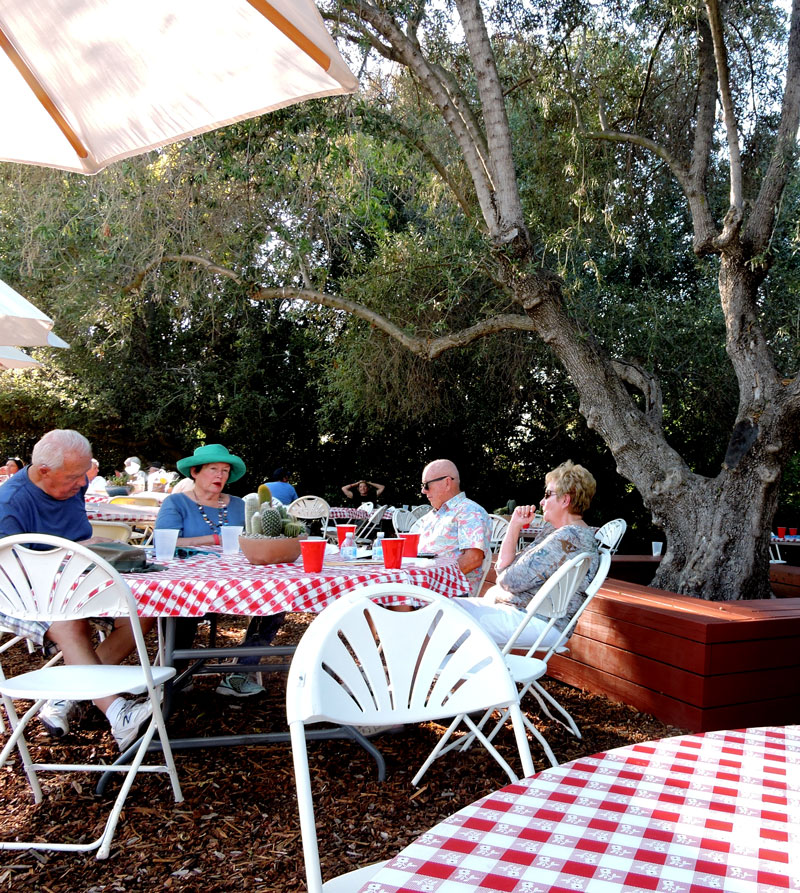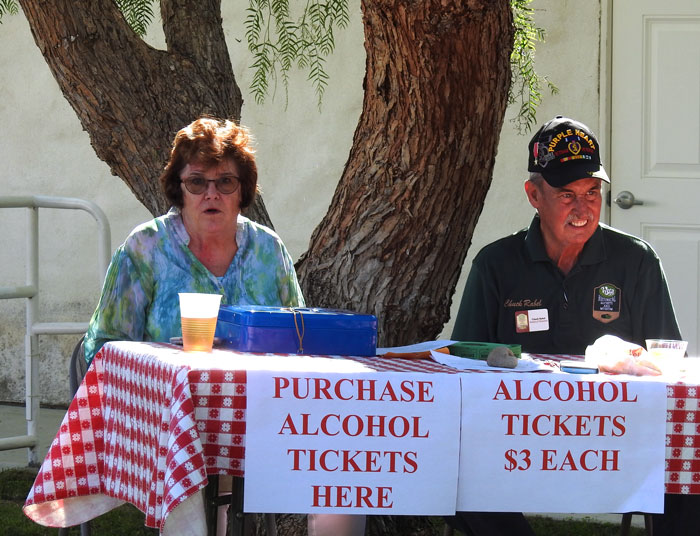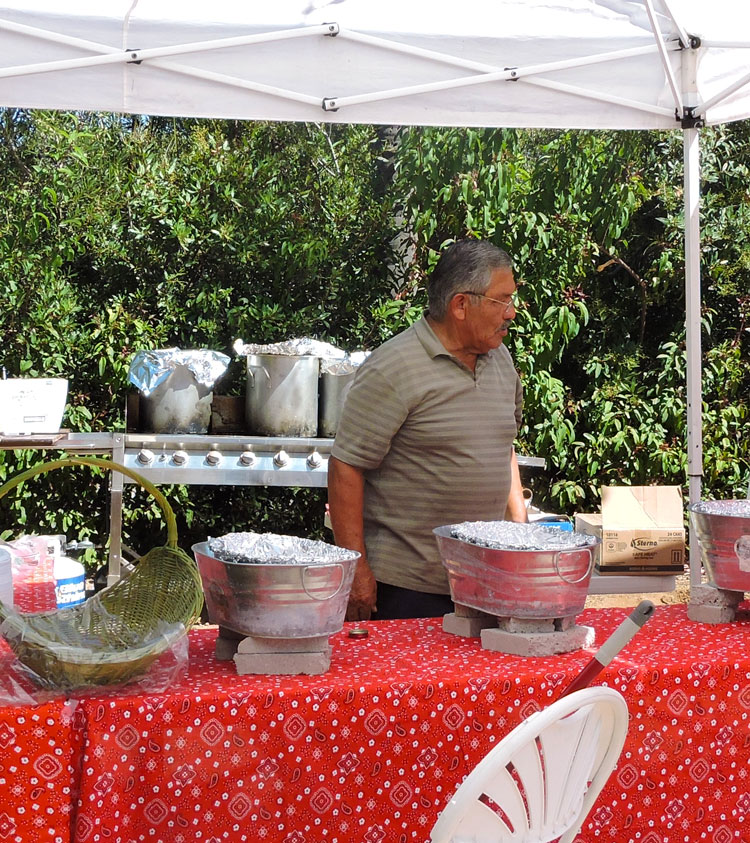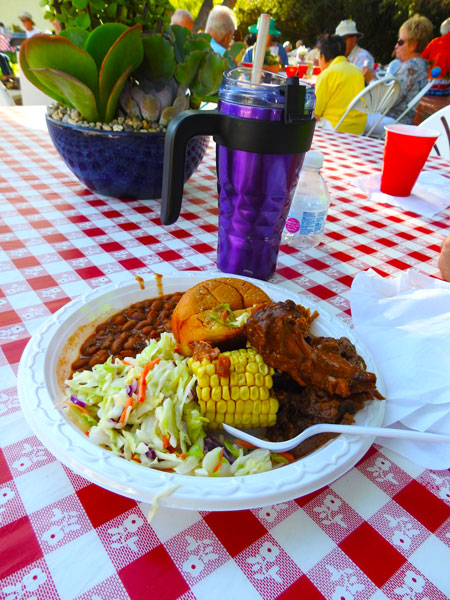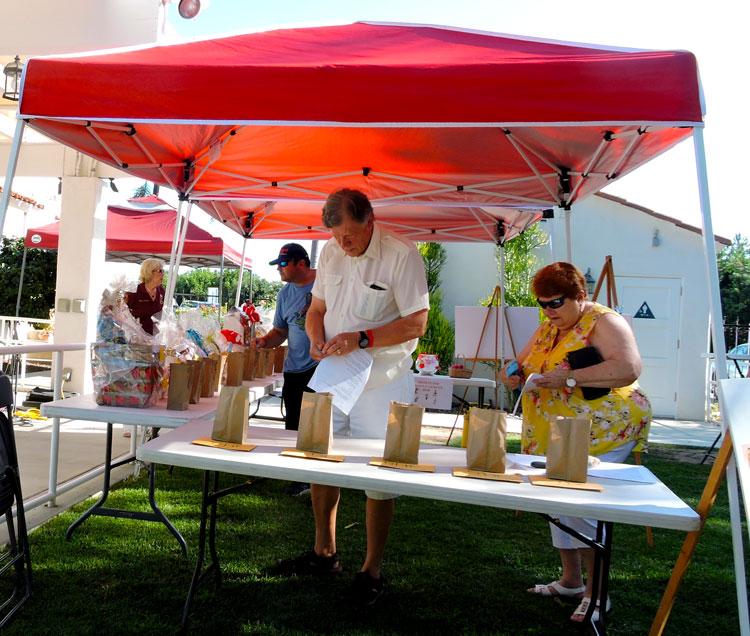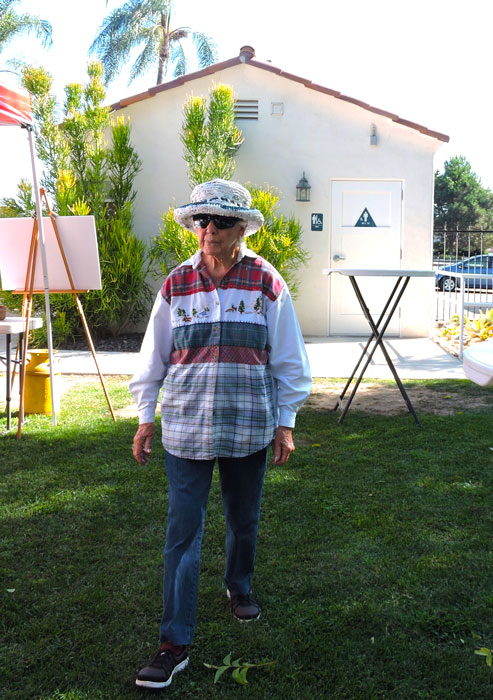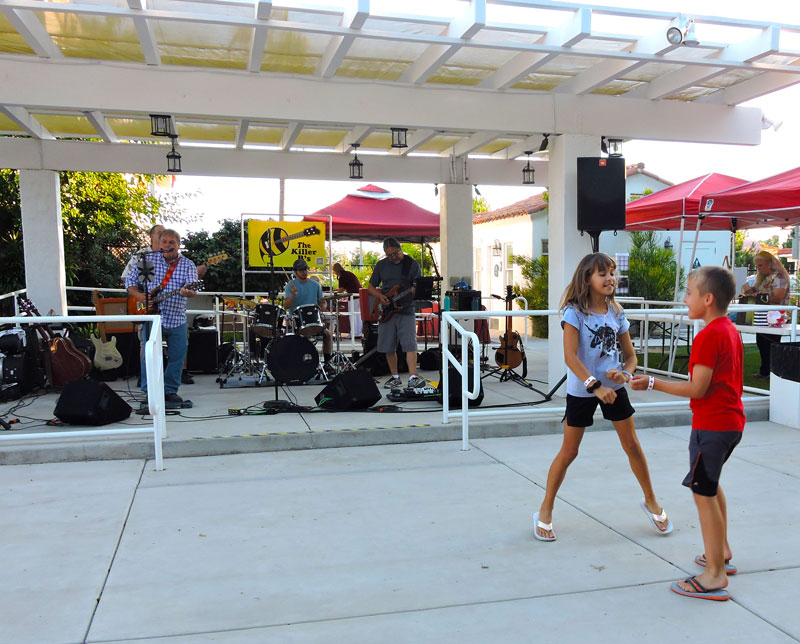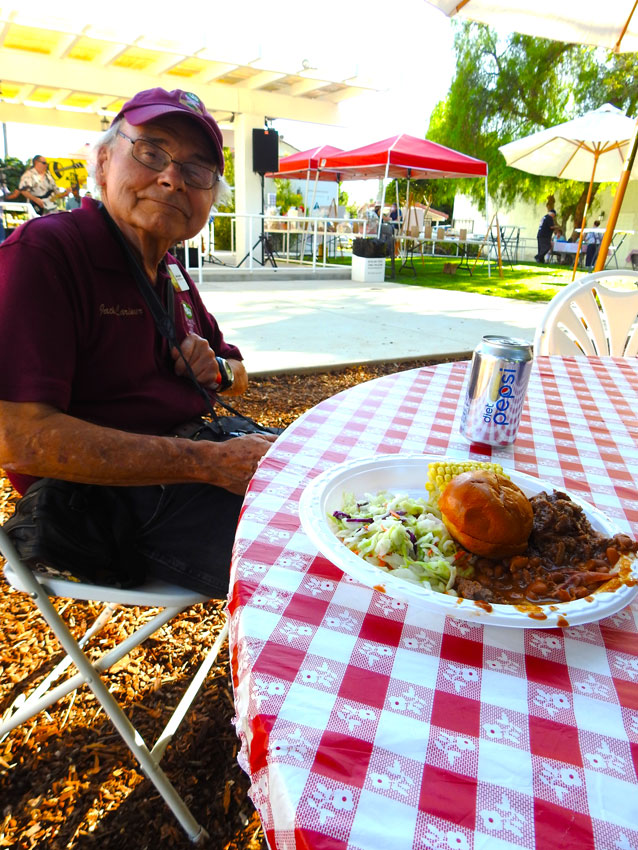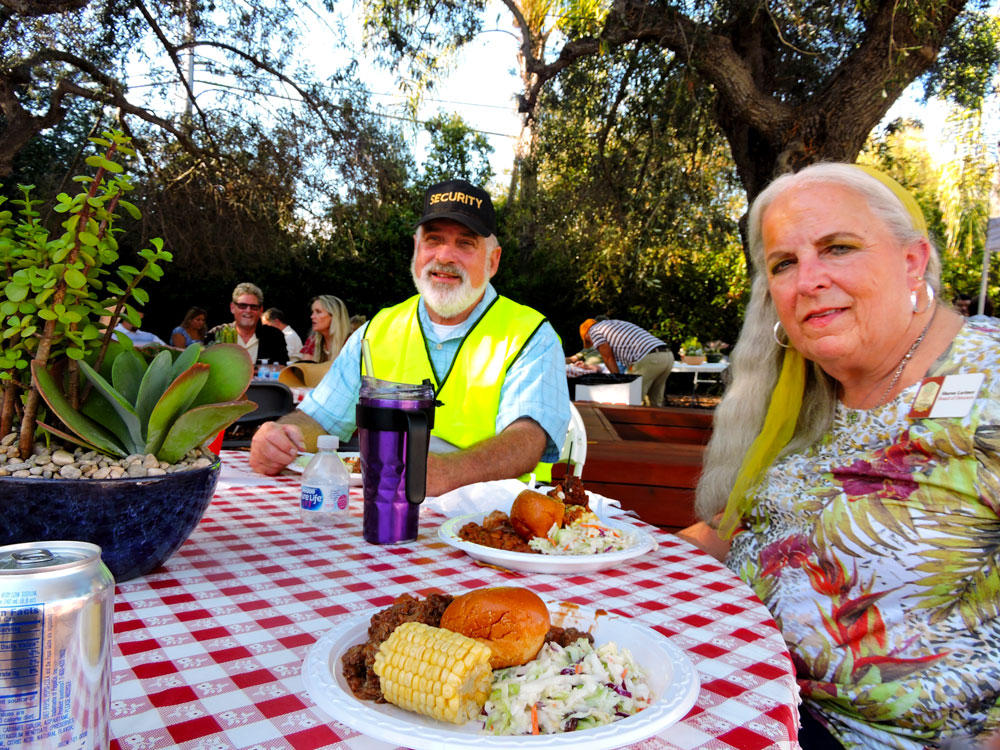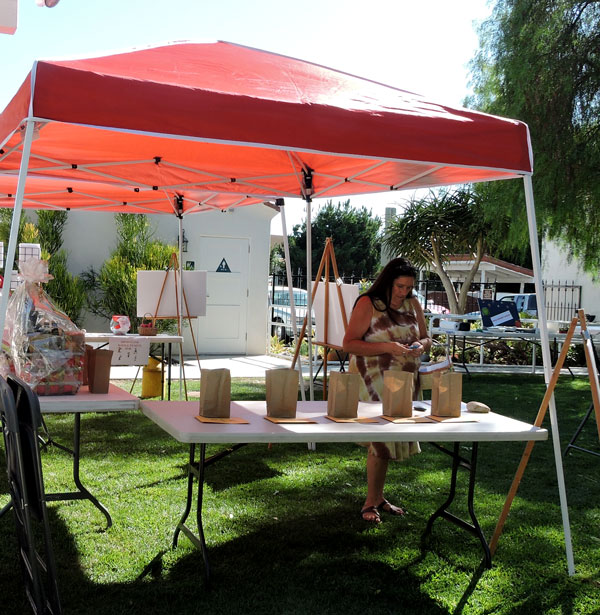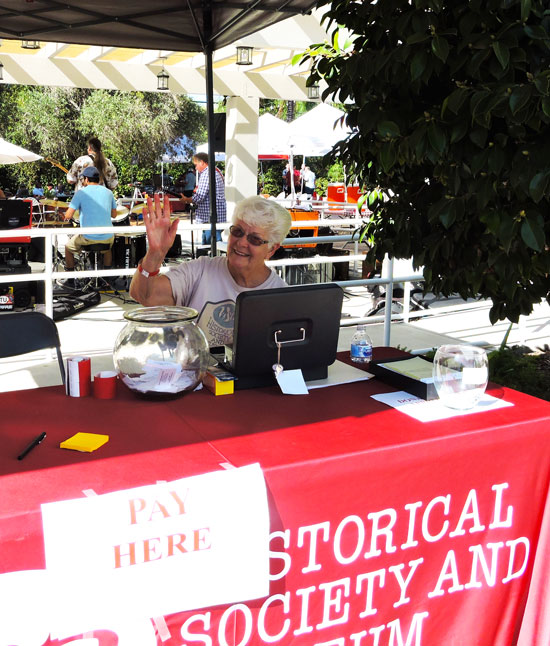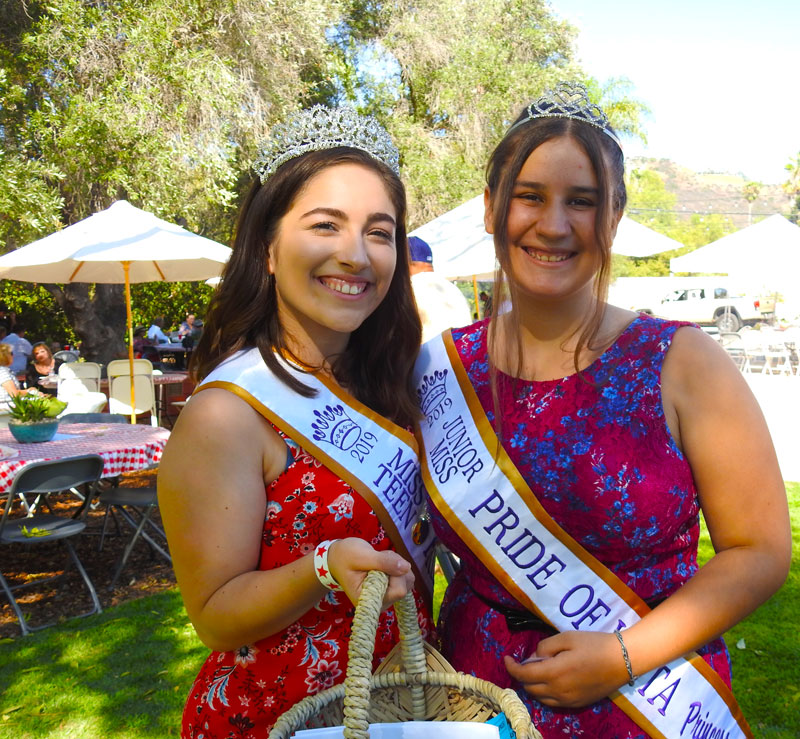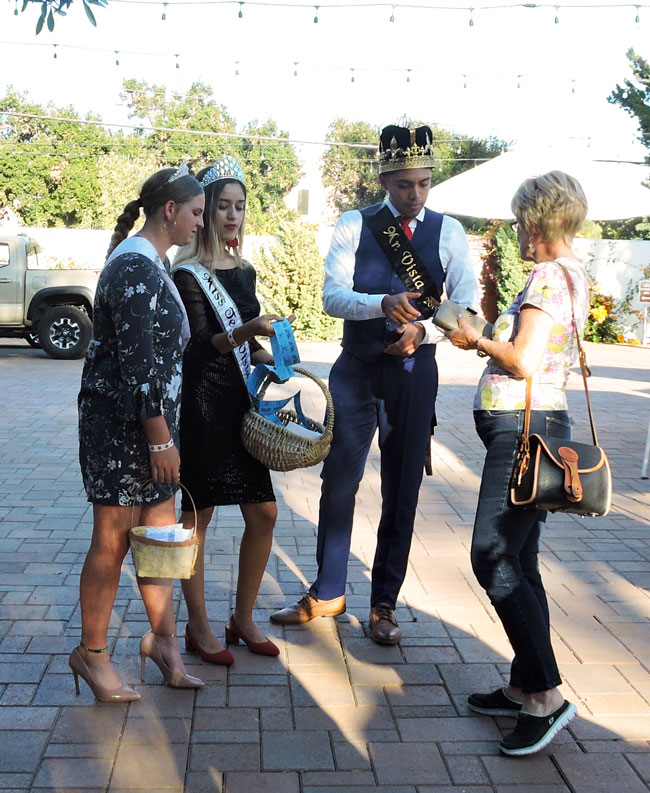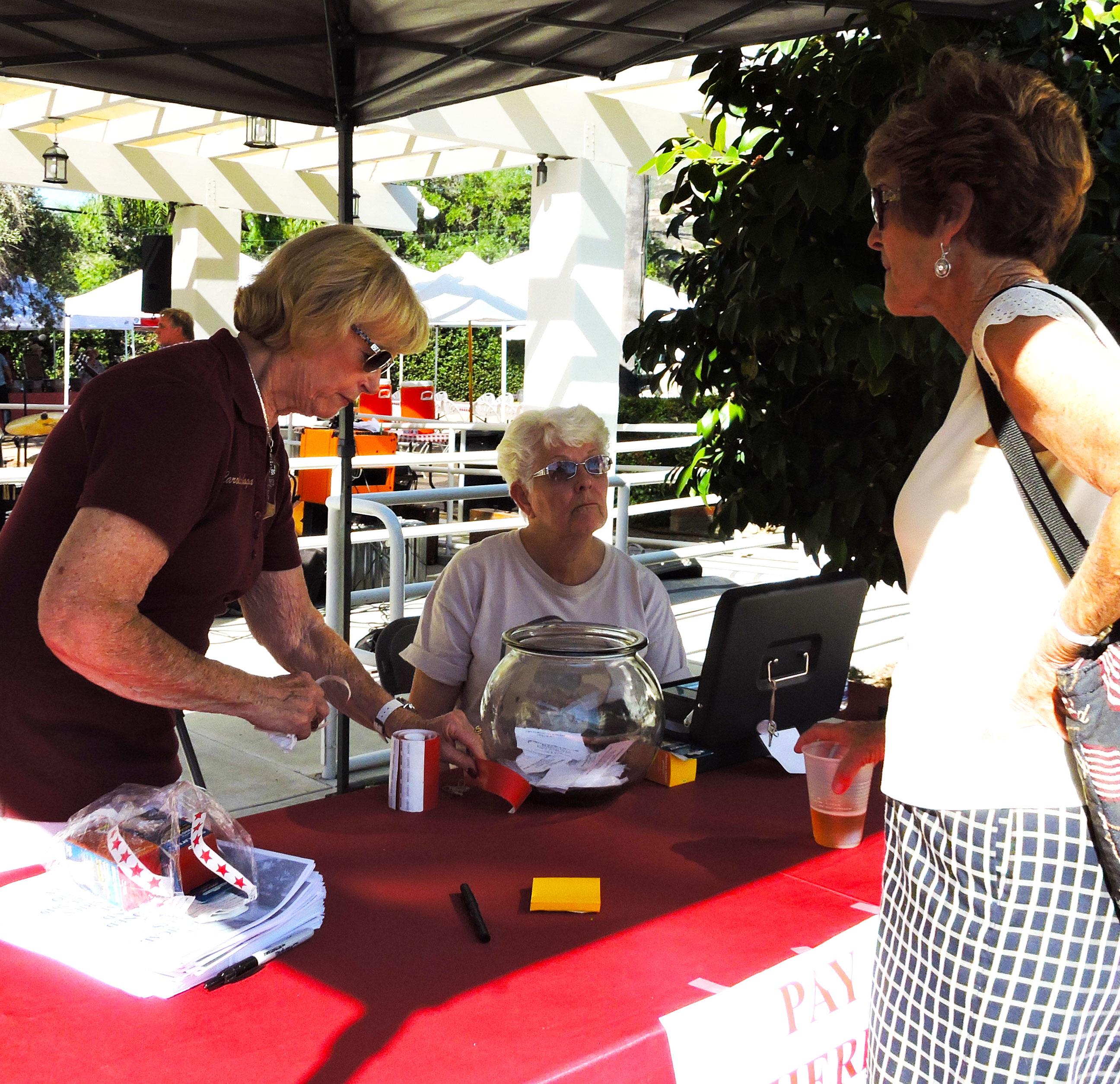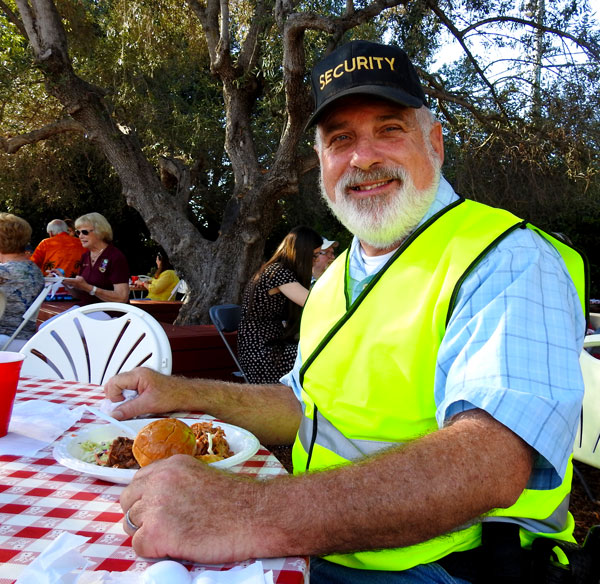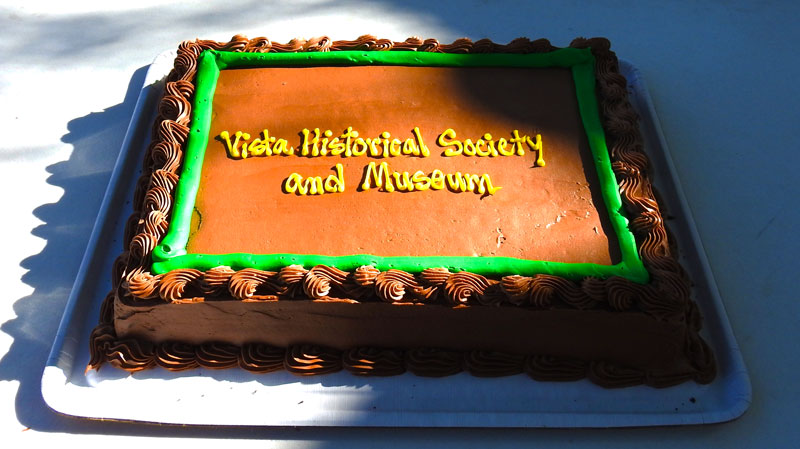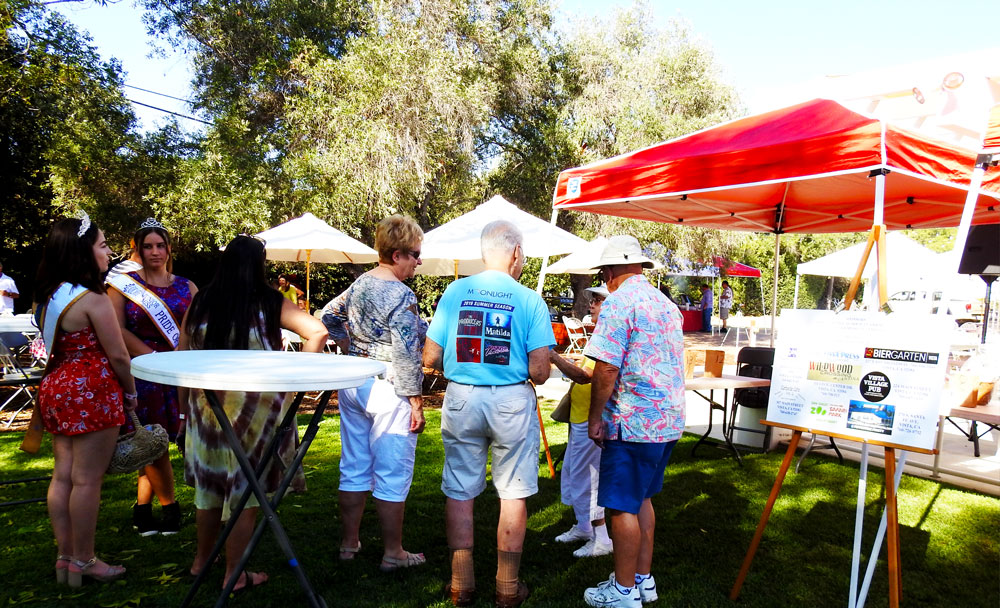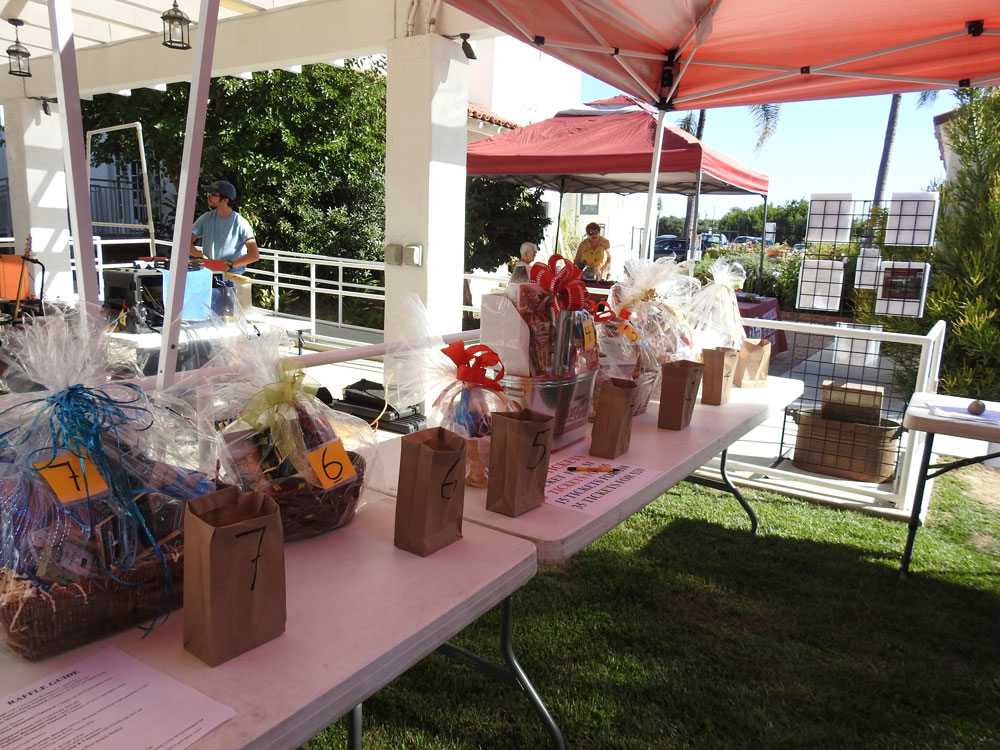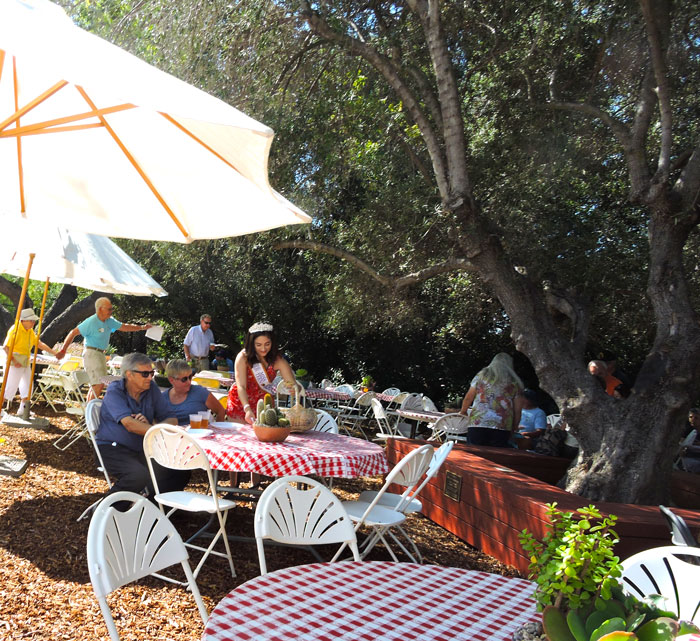 This year music was provided by the Killer B's and freshly made popcorn was provided by The Pride of Vista Lions.
Also, for the fourth year there was an Apple Dessert Contest. This year the contest drew several contestants with three prizes. 1st prize was $100 won by Norma Richardson, second prize of $50 went to Ivette Adriana Anderson, and third prize of $25 was awarded to Paula Nix by our panel of judges.
The food prepared and served by Frank Lopez and his crew including society board member Spike Harvey and his son Russell among others consisted of beef and pork which were prepared in our own barbeque pit. In addition, the meal included hot dogs, homemade cole slaw, ranch beans, rolls, and corn on the cob. Dessert was provided by Sunrise Cafe, Panera Bread, the Apple Dessert Contest, and celebration cake. Lemonade and water were provided with the meal. Beer and wine was available for sale. Our main prize for the raffle this year was two tickets to Disneyland. Several other prizes were also raffled off.
Thanks to our sponsors, Altitude Trampoline Park, American Legion Post 365, Back to Basics Realty Connie Hubbard, Coldstone Creamery, Coldwell Banker Jim Delpy, Curbside Cafe, Dog Haus Biergarten Vista, Edward Jones Nicole White, Integrity First Sales, Issa Family Foundation, Lampost Pizza, Little Cakes Cupcake Kitchen, Mama 'N Papa's Pizza Grotto, Panera Bread, Pepper Tree Frosty, Pride of Vista Lions, Rancho Environmental Services, San Diego Zoo Global, Sunshine Mountain Vineyard, Swami's Cafe', John Shakarian Jeweler, Sunrise Cafe, TheVistaPress.com, Veterans of Foreign Wars Post 7041, Vista Village Pub, Western Cactus Enterprises Inc. and Wildwood Crossing Restaurant and Bar.
Thanks also to our individual sponsors, Carolyn Chiriboga, Kathleen Garcia, Sandi Graham, Spike and Beth Harvey, Eleanor Hutchins, Ray and Kay Johnson, Jack and Sharon Larimer, Frank and Mary Lopez, Terry and Michele Moxley, and Chuck Rabel.
Many thanks to all of the hard-working volunteers: Carolyn Chiriboga, Spike Harvey, Russell Harvey, Janice Klafehn, Sharon Larimer, Frank and Mary Lopez, Barbara Meech, Anna Gardner, Terry and Michele Moxley, Chuck Rabel, Anita Hutchins, Eleanor Hutchins, Angel Nunez, Miss Vista Princess, Maria Cardenas Del Rio, Miss Teen Vista 2019, Boston Jelmyer, Miss Teen Vista Princess, Raul Ricardez, Mr. Vista 2019, and the Pride of Vista Princess Abigail Dailot and Amelia Herrera.
If you are interested in volunteering for a future event, please call the office at 760-630-0444.