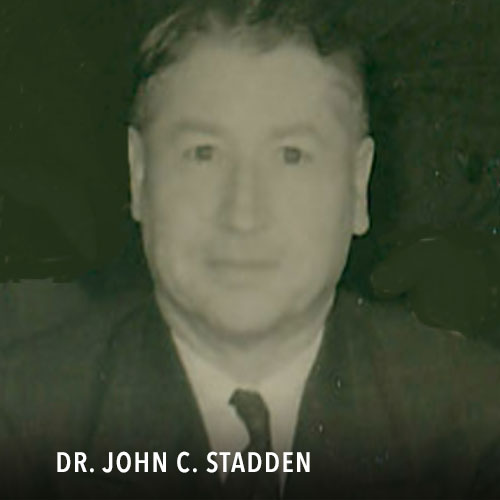 DR. JOHN C. STADDEN
1888-1961
EARLY RESIDENTS DIVISION 2022
Dr. John C. Stadden was born and raised in Union, Nebraska. After becoming a physician and surgeon he practiced in Nebraska for 20 years. In 1931 he and his wife Muriel came to Vista, California and began his medical practice as a physician and surgeon here. He practiced medicine until his retirement about 1951. During the late forties he located his practice in the Hillside Hotel, which he owned, located on Palm Dr.
As well as being a doctor, Dr. Stadden was active in the community in several capacities, including as a member of The Vista Masonic lodge number 687 and he was also the charter president of the Vista rotary in 1937. He was a great friend to the community. He lived here in retirement until his death on September 29, 1961.