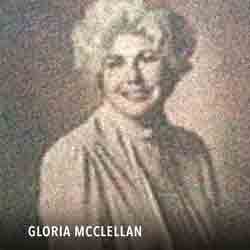 GLORIA MCCLELLAN
REGULAR DIVISION 2004
1925-2002
Gloria E. McClellan came to Vista as a Marine wife, and she and her husband retired here. During her career she owned a business downtown, but her first love is the City of Vista.
After a term on the Traffic Commission, she was elected the City Council in 1972 and served as a council member and then mayor until her death in 2002.
She was significant in the development of Shadowridge, the Business Park, the downtown redevelopment project, North County Square and many other city projects. She represented the city in many forums over the year.