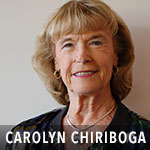 I was born in Los Angeles and moved to Vista in 1952. Graduated from Vista High School and attended Palomar College. Married high school sweetheart and had three children...Bill, Steve and Jennifer. Divorced, married again and had fourth child, son Rod.
Moved to Miami, Fla. where I owned and managed 3 fast food restaurants. After 11 years and another divorce, decided to return to Vista. Bought the home that I am still living in, raised my children and became very active in many activities.
Over the years I have been P. T.A. President at Crestview Elementary school, team mother for sons baseball teams, member of the Vista Junior Woman's Club and served on the board for many years including President; am now a member of Vista Woman's Club, on the Board of Moonlight Angels and was President twice.Have been on the Board of Vista Historical Society for many years and just retired after being President for 3 years.
I am now the proud mother of 4, grandmother of 8 and great-grandma of 4 with another great granddaughter on the way. Over the years I have been lucky enough to have traveled extensively being on 5 continents. Have watched Vista grow from less then 5000 to over 100.000.