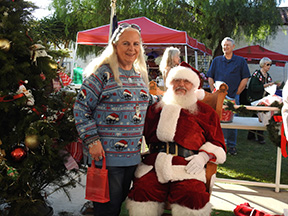 Sadly, due to Covid-19, the Vista Historical Society has been forced to cancel its annual Christmas Party.
We wish you all the best for a happy, healthy holiday season, and look forward to seeing you next year!
Everyone who is interested in the history of Vista is invited to the traditional event, which will feature a visit from Santa Claus with gifts for children. Refreshments will be served. Again this year, we will have vendors. There is no charge for the afternoon event.
Further information is available by calling the museum office at 760.630.0444